My fence project turned out looking nice, so I wanted the compost bin I was going to build to look nice as well…Black + Decker has plans to build a very nice looking compost bin in the ideas and inspiration section of their website.  Go check it out and come back: [ How to Build a Compost Bin | BLACK+DECKER ].  I loved the look and that is what inspired my build.
I had collected a handful of pallets and had some cedar left over from my fence build.
Breaking down the pallets was a task in itself.  After getting everything in separate pieces, it was time for a little pressure washing: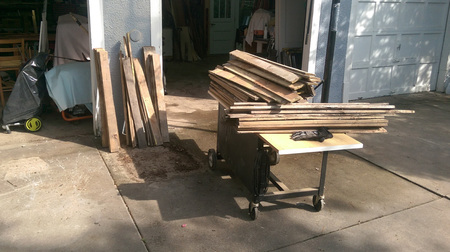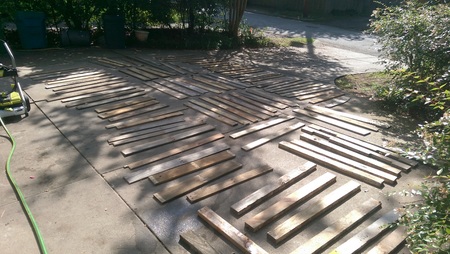 After the pallet bath, I started building the bins as individual units.  I was largely limited by the pallet material, so it wasn't really a huge surprise that my panels that are not front facing ended up looking like pallets.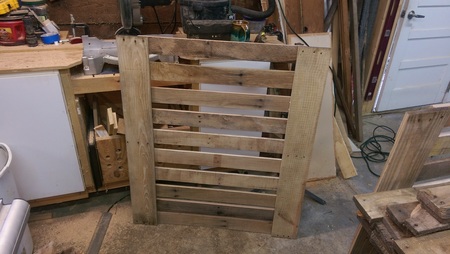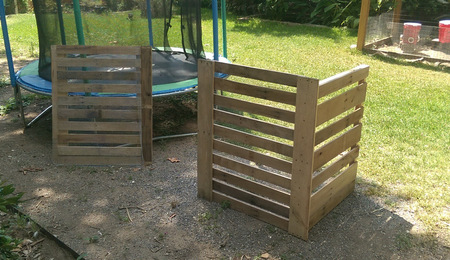 For my front facing panels, I used cedar for the frames and ripped and cut pallet planks for the grills.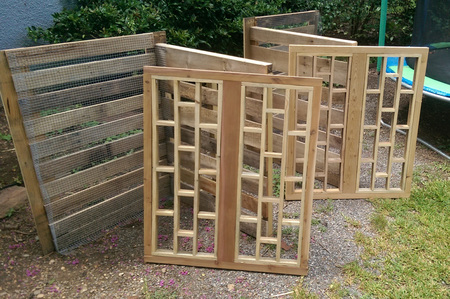 My build strategy for this three bin setup was to build the shells of the two outer bins in my garage.  With the backs and side walls built, I set them up in the final location and tied the two shells together to get the third bin: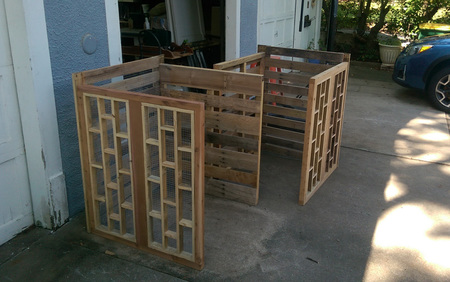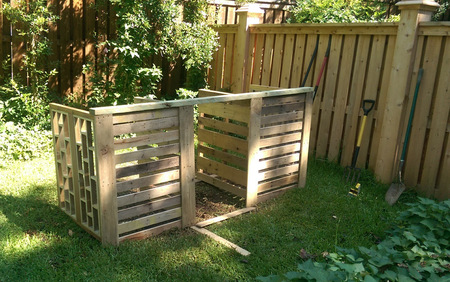 I started with the bins upside down and tied the two outer shells together with some plain pressure treated 2×4 boards.
Flipping the contraption over gives me a three bin structure that just needs to be closed up: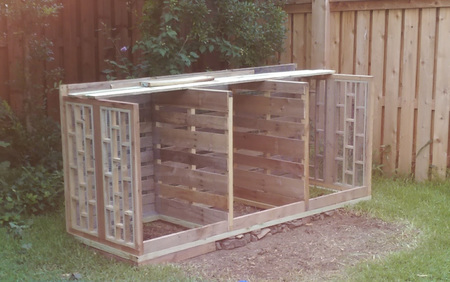 Added a little face framing and started adding doors: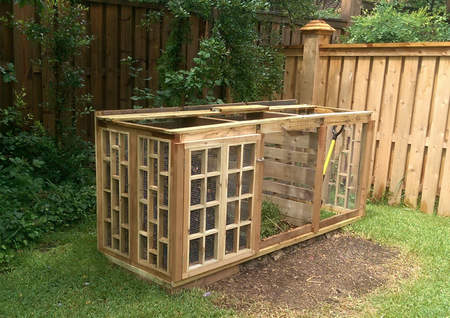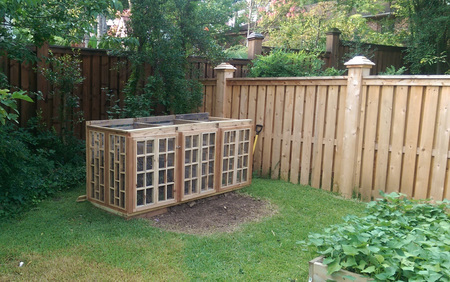 Just like the fence, I realized I was unhappy with my latch choices.  I made some of my own: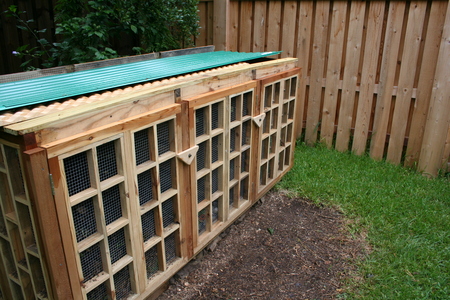 The wood triangles are held against the face frame with a pair of washers in the back and another washer in the front.  The idea is that when the latches are pointing with the triangle point up or down, it is latching the doors to the left and right.  To open a door, the latch is turned 90 degrees to free the door, with the point of the triangle still keep pressure on the opposite door: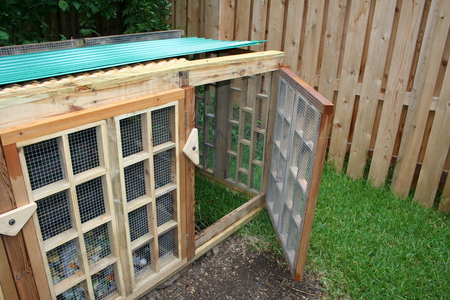 I added a light weight roof.  The entire roof panel is hinged, but is light enough to easily be lifted up to add material to one of the bins: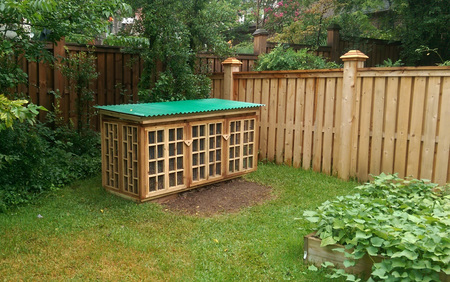 I like the minimal hardware look here, and it fits in nicely with the fence.